Duplicate Photo Cleaner: How It Works
Learn how Duplicate Photo Cleaner can help you find and delete duplicate photos, detect similar images, and organize your albums in just a few simple steps.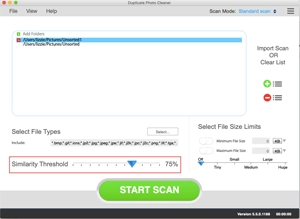 Add Folders and Adjust the Similarity Settings
Drag & drop the folders you want to scan for duplicate and similar photos. You can also click inside the "Include" area and browse to the folders you want to add. Then, adjust the similarity threshold for the best results. Set it to 100% to find exact duplicates or leave it at 50% to detect both duplicate and similar photos.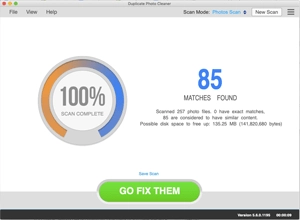 Run a Scan
Duplicate Photo Cleaner will scan your albums for duplicate photos and similar shots. It uses an intelligent image comparison algorithm that lets the app compare photos just like a human would. First, DPC will build a list of duplicates and similars. Then it will organize the results into groups where one image is the original and the others are its copies or photos with similar content.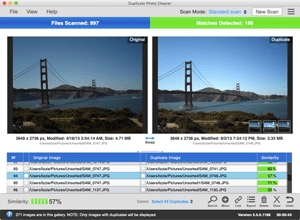 Review the Results
When the scan is finished, Duplicate Photo Cleaner will display all results in an easy-to-manage way. You can check all the duplicate photos side-by-side in the Multiviewer, or switch to the Table or Tree view for a more detailed comparison. Either way, duplicate and similar photos won't stand a chance!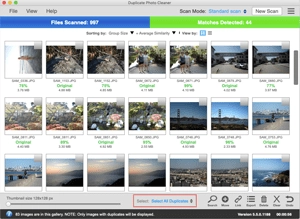 Manage Photos & Export the Results
Duplicate Photo Cleaner has lots of bulk-selection options that let you manage the results in one click. You can select all duplicates, all originals, high-resolution or low-resolution images, and more. If you don't have the time to manage all the duplicates in one session, take advantage of Duplicate Photo Cleaner's export options to save the whole scan for later use.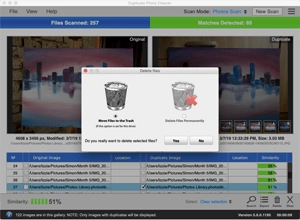 Delete or Move the Duplicates
Click on the Trash Can icon to delete all selected duplicates in one click. If you want to keep the files as backups, the Move option is a great choice. And if you want to preserve your file and folder structure to avoid confusion and free up disk space at the same time, you can easily replace all duplicates with links to the original images.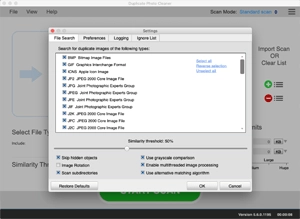 Customize the Settings
Duplicate Photo Cleaner has lots of customizable settings that will help you manage your photos the way you want to. Go to the Settings menu to configure all the options, make the most of advanced features, configure which image formats DPC will scan, and more.