Find and Delete Duplicate Photos in Corel PaintShop Pro
Corel PaintShop Pro is a popular photo manipulation software with powerful features and an easy-to-use interface. This app is excellent for those who don't need an Adobe subscription and want a powerful photo editing software that doesn't have a steep learning curve.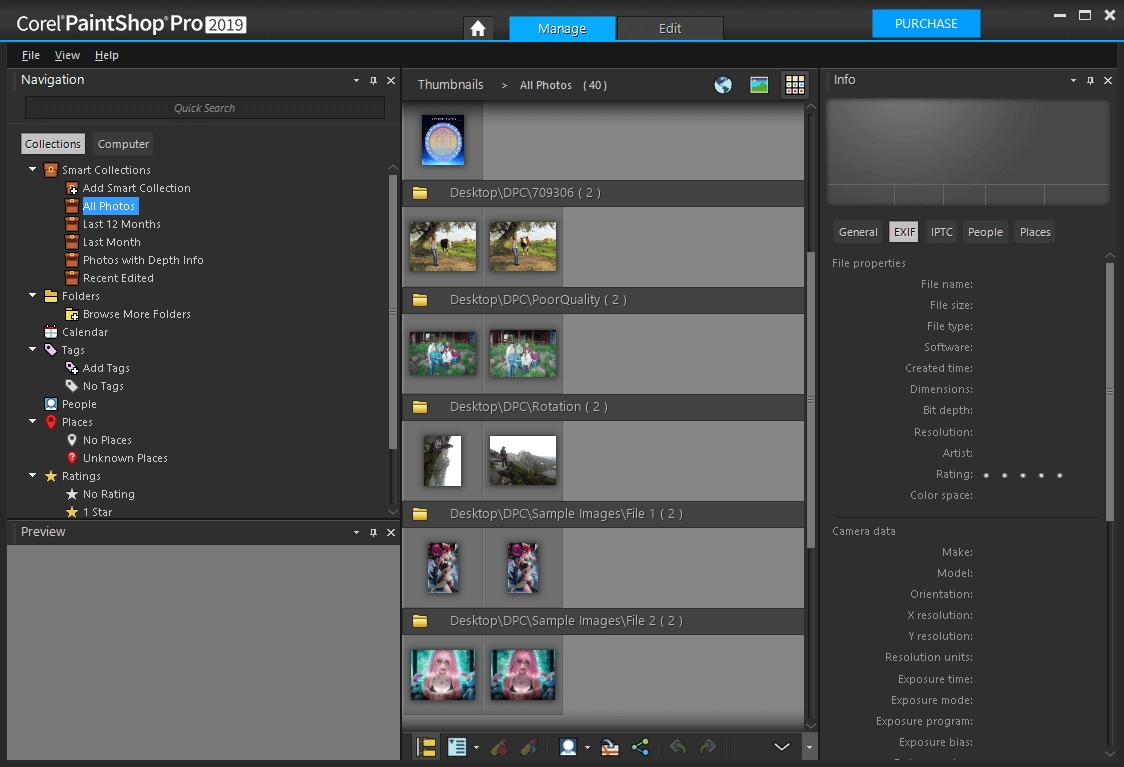 PaintShop Pro has lots of fantastic features and brushes to make your photos look like they were taken by a professional using top-grade equipment. However, it has one disadvantage - PaintShop Pro can't detect duplicate and similar photos. Because of that, it's easy to end up with a cluttered collection and spend hours editing an image only to discover that you've been working on the wrong, low-quality version of the shot.
Duplicate Photo Cleaner's PaintShop Pro Scan will help you to find and manage images in your Corel collection the easy way. It will identify duplicate and similar photos, help you bulk-select the images you want to remove, and delete them in one click.
To use DPC's PaintShop Pro Scan, follow these steps:
Open Duplicate Photo Cleaner and select Corel PaintPro Scan from the scan modes drop-down menu.
Click in the "Include" area and add the Corel PaintShop Pro catalog you want to scan (it'll be offered automatically).

If you have PaintShop Pro running, DPC will offer to close it to proceed with the scan.

Click on the "Start Scan" button to scan your Corel photos.
When the scan is finished, you'll be able to review the results (click on the "Go Fix Them" button) or save the scan for later use by clicking on the "Save Scan" link.

Manage the results just like you would when using the Standard Scan mode.

When you've finished selecting the photos you want to remove, you'll get two options: to delete them permanently or put them in the Recycle Bin.

The duplicates will be deleted. If you realize that you've deleted some pictures by mistake, use the "Undo" button to put them back.
Download Duplicate Photo Cleaner today and manage all duplicate and similar photos in your Corel PaintShop Pro collections!