Get Rid of Duplicate Photos in Your Picasa Albums
Before Google launched Google Photos, Picasa was the photo management tool of choice for millions of Windows and Mac users around the world. Even though now the tool is officially discontinued, a lot of people still actively use it to organize, view and edit their photos.
While Picasa is an extremely intuitive and easy to use tool, it has one major disadvantage - it can't identify duplicate photos and prevent you from uploading unintentional copies. These duplicate images clutter your albums and make the whole photo viewing experience far less pleasant. Using Duplicate Photo Cleaner to remove duplicates and similar images from Picasa is the best way to keep your albums organized, save precious disk space, and create a better experience.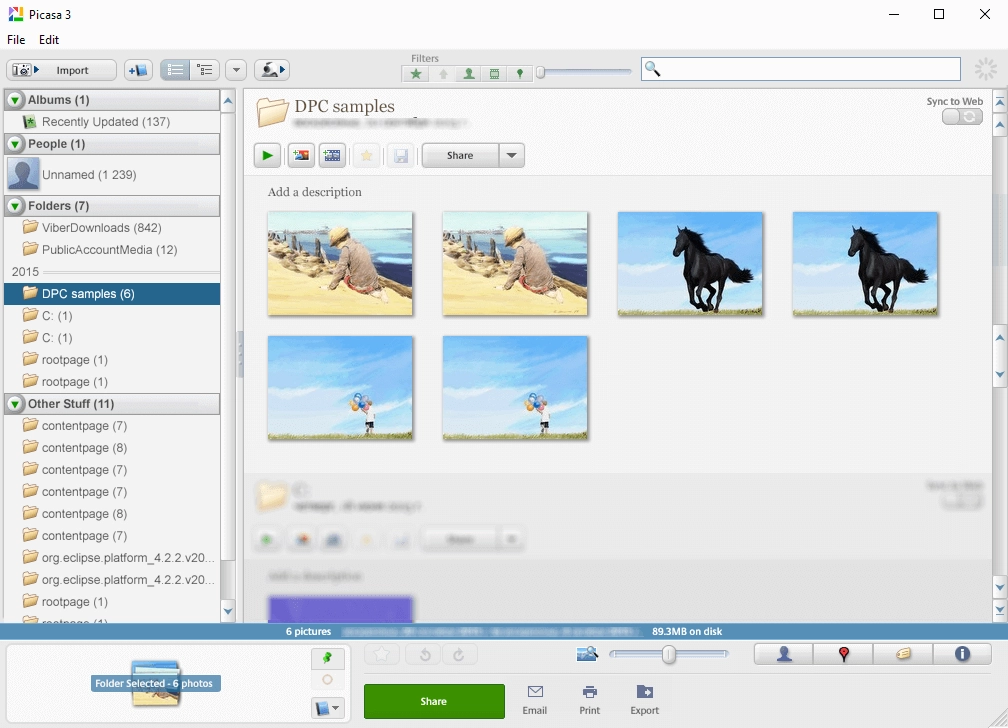 To check your Picasa albums for duplicate and similar photos, follow these steps:
Open Duplicate Photo Cleaner and select Picasa Scan from the scan modes drop-down menu. Your Picasa catalog will be added to the scan.

Adjust the similarity threshold and other settings, such as file types you want to include to or exclude from the scan.
When you're ready, click on the Start Scan button, then wait for the scan to run its course.
Once the scan is finished, click on the Go Fix Them button and examine the scan results.

You can then manage the duplicate and similar photos as you would using the Standard Scan mode.
Download Duplicate Photo Cleaner for Free to Delete Picasa Duplicates & Organize Your Photos!