How to Choose the Best Duplicate Photo Finder?
No matter how big a storage drive you may have on your PC, it is bound to run out of space one day. What next? Shell out a lot of money to expand your PC storage? Probably, not every time you need more space! The answer is to de-clutter your PC and get rid of any unnecessary duplicate files that might be residing on your hard drive.
When you start looking for duplicate files, let us tell you that most often your high-res photos and videos are the culprit. They take up a lot of storage space on your hard drive and when there are duplicates, you're consuming double the storage space. The solution? You just need a reliable duplicate photo finder to do the magic for you.
You can find both free and paid software, but the software you'll choose should have certain features to give you the desired results. Paid tools can locate identical and similar photos more thoroughly and offer additional features and algorithms not available in free apps.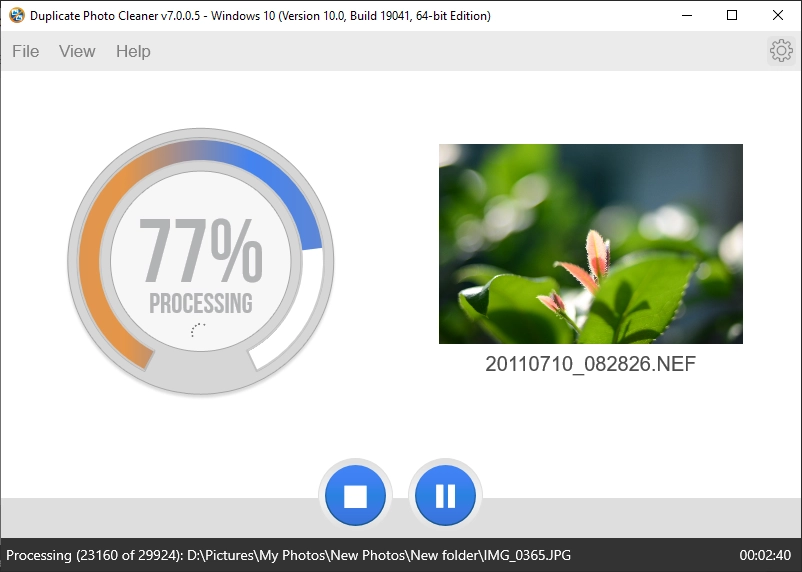 Before you make a pick, however, consider the following tips to shortlist the best duplicate photo finding program.
Choose a Product That Is Easy to Use

Software that's easy to use is a primary consideration. The best duplicate photo finder programs offer an attractive layout that is easy to navigate through and requires just a few clicks to scan your hard drive and find duplicates. They allow users to find the photos to delete hassle-free even if they are not a tech Pro. The best software would usually have a big 'Scan' button right in the center of their main interface to let users run a scan quickly.

The Ability to Find Duplicates and Similar Images Is Important

When choosing a duplicate photo finder, one must consider how good the software is at finding not only duplicates but similar images too. Does it only find the exact matches? Does it stack similar photos together to let users decide which ones they want to keep and which to delete?

The best duplicate image finder should be flexible and must give you all the possible matches to eliminate the chance of leaving "bad" photos behind.

Look for Flexible Scanning Options

The ability of a software app to find duplicates depends a lot on how flexible it is with its scanning options. Your duplicate photo finder should be able to scan all file types to make sure two copies of the same photo in different formats aren't overlooked during the scan. It should also allow you to choose which part of the drive – individual images, specific folders, or the entire library – you want to scan for duplicate pictures. That will ensure you can conveniently check out the scan results and carefully remove unnecessary files when you choose to do it manually.

Look for Something with Multi-Platform Compatibility

If you use multiple devices with different operating systems and use all of them to keep your photos, your duplicate photo finder should offer multi-platform compatibility. This way, you'll be able to use it to run a scan on whichever device you want to without having to find a new duplicate finder for each machine.

In addition to that, consider a duplicate image finder that can scan your phone when it's connected to your PC. After all, we take most photos with our phones!

Consider the Costs

The price tag also matters a lot when deciding on a duplicate photo finder. Obviously, you want to keep it affordable. While downloading a free app seems like a great idea, free duplicate finders never offer the same range of features paid solutions do. So you'd be much better off keeping an eye out for a deal and getting paid software at the fraction of the retail price.
Follow all these tips when looking for a duplicate photo finder to get the best software. If you want to skip all this, Duplicate Photo Cleaner would be a great choice because it offers all of the above-mentioned benefits and more. It's a tried and tested solution for removing duplicate photos and is a trusted choice for many.